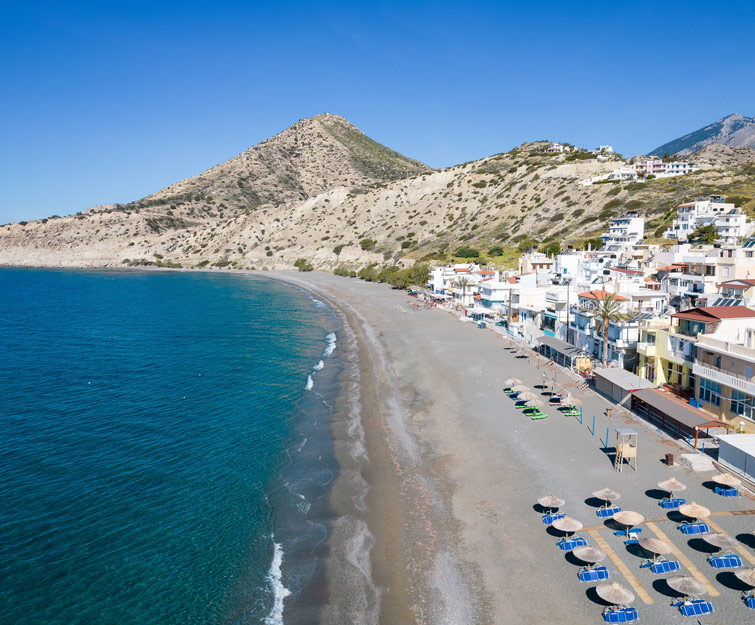 Myrtos [10΄]
Protected from the "meltemia" (the famous Aegean winds), the sandy beach of Myrtos is considered – and not unreasonably– one of the most beautiful beaches in the area, as it combines fine pebbles with sand and crystal clear, blue waters. Guests are delighted with the coastal settlement organization, which offers guests all the necessary facilities [umbrellas with sun loungers, showers, locker rooms, and lifeguard] for a comfortable stay at the beach. Here, you will find some taverns where you will taste fresh fish, "vruvopitakia" (traditional vegetable pies), Cretan dishes with raki but also bars for coffee and cool drinks by the sea. At the same time, there are water sports, sailing & beach volley facilities on the beach.
To the west of the settlement, in ​​Mavroharakas, there is a quieter beach without tourism infrastructure but suitable for those seeking isolation.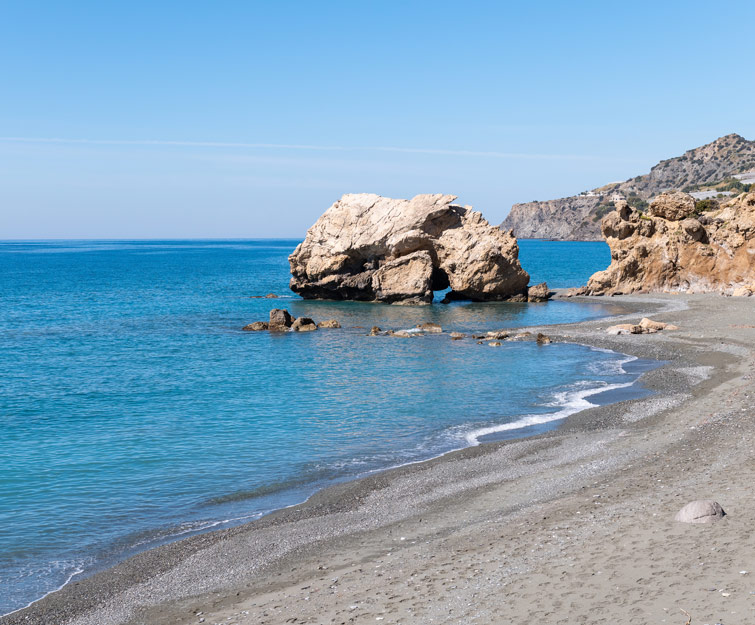 Tertsa [17΄.]
With crystal clear waters and coarse sand, Tertsa beach is ideal for calm relaxing dives with the backdrop of the endless blue sea as a background. The natural shade from the tamarisk trees in several parts of the beach is offered as the beach is not organized, but this is not a problem for those who want to enjoy the tranquility of the landscape.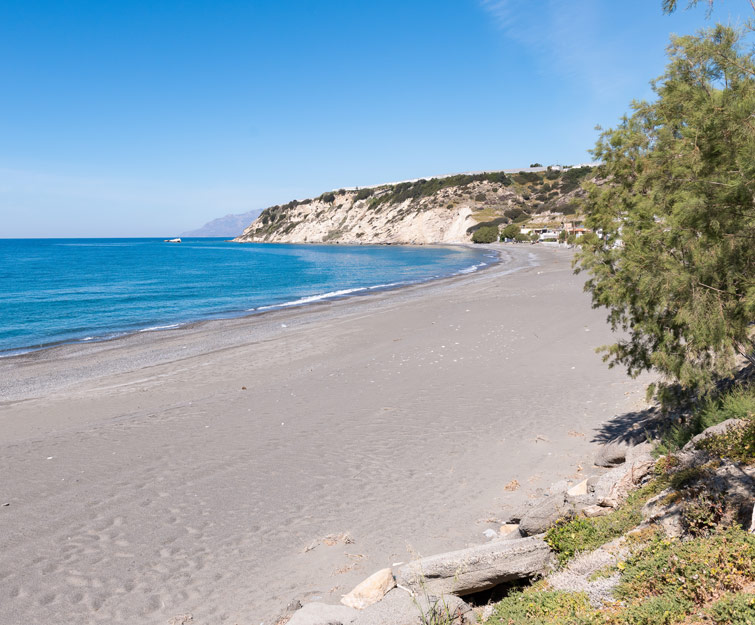 Sidonia (Psari Forada) [28΄.]
At a distance of less than 30 minutes from the residence is Sidonia beach or Psari Forada. This is a beach with coarse sand and crystal clear waters that, against the backdrop of the sea, the swimmer can enjoy his swim quietly. The beach is organized and there are plenty of options in the surrounding area with taverns.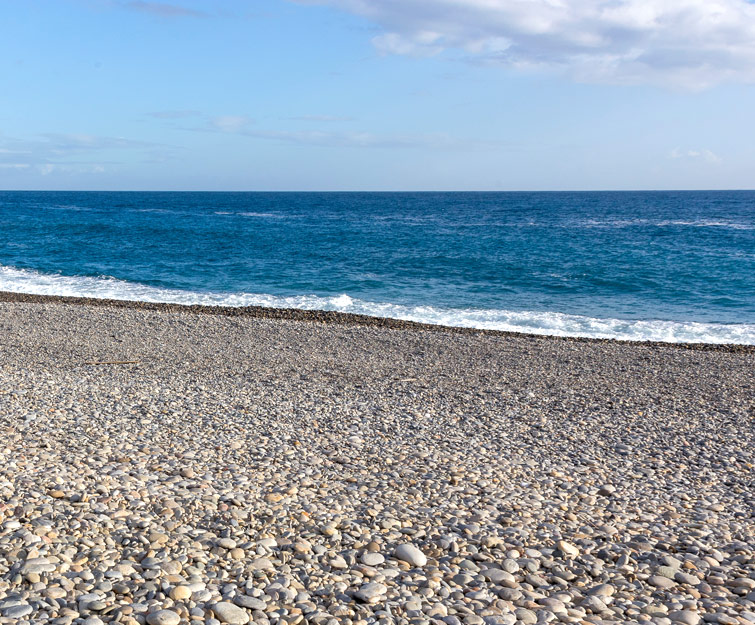 Gra Lygia [16΄]
Against the backdrop of the southern Cretan Sea, we meet the beautiful beach Gra Lygia a few minutes from our residence, the beach with fine pebbles and coarse sand is suitable for swimming in its clear blue crystal waters. On the beach, there are umbrellas available from the municipality but in any case, there is the choice of natural shade offered to bathers by tamarisk trees along the coast.