About Us
They stand out imposingly on a verdant hill and impress with their design and the large central pool. The two newly built holiday homes of the Sarakinas Residences complex are located just a breath away from the famous sandy beach of Myrtos, one of the most beautiful beaches in the area.
Visitors are impressed by the location, as it combines absolute privacy with the purity of the Cretan landscape. From early in the morning until late at night, you will enjoy the sounds of nature and the incomparably beautiful natural relief from olive groves & fruit trees that surround the complex. At the same time, the location of the residences ensures many pleasant excursions and routes in the mountains and the sea.
Arriving at the Residence, you will feel at first glance that you made the best choice, as, away from the crowds of tourists, you will enjoy a peaceful stay & experience; the true meaning of holidays. The experience of your stay in our residence starts with a welcome basket with Cretan dishes. At the same time, the staff is at your disposal to suggest the most exciting routes on the island, depending on your interests. 
The two villas share a large pool, surrounded by a terrace with sun loungers, for relaxation in pure oxygen. There is also an outdoor barbecue in the yard, ready for delicious barbecue grills! The aromas of the Cretan land will surround you, and the moments of carefreeness will be genuinely unique.
For your safety, there is a private car park. A significant advantage is that all areas provide free wireless internet connection, thus serving the needs of young and old for communication & entertainment during their holidays.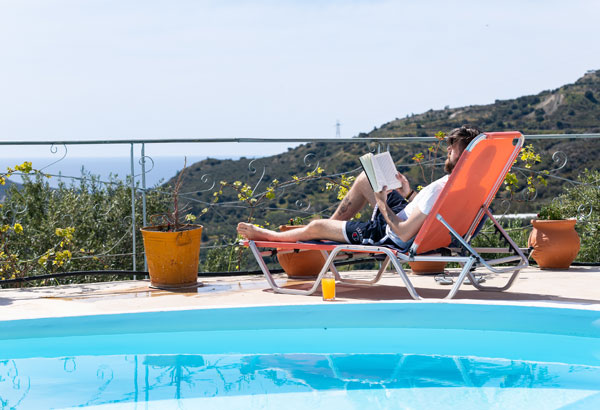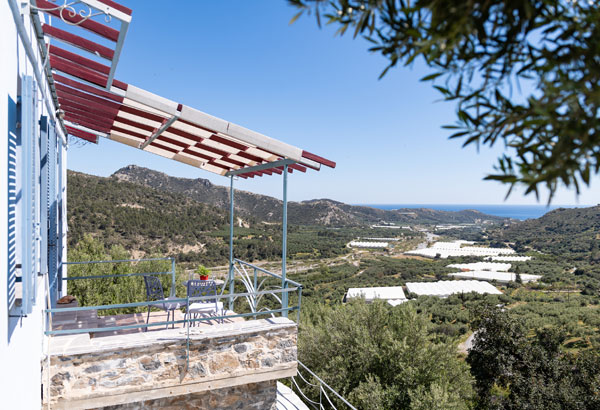 Cleaning service
Welcome drink
Welcome basket
Check-out: 12.00
Check-in: 14.00
Service in English
Free parking
There are no special facilities for people with disabilities.
Having taken special care to create a beautiful and clean environment, the Residence offers cleaning service every 3 days, depending on the length of your stay. At regular intervals, towels [replaced every 3 days] and bed linen [replaced every 6 days].